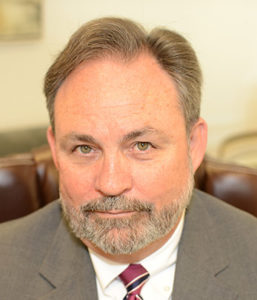 Jack E. Morris
Attorney
Jack E. Morris has extensive experience as a trial and appellate attorney in litigation against property, casualty, and liability insurers. Mr. Morris successfully handled dozens of homeowners insurance claims on behalf of plaintiffs who lost everything in Hurricane Katrina in 2005 only to have their insurers rely on flood and other policy exclusions to deny or underpay their claims. In April 2007, Mr. Morris was co-counsel in one of the first homeowners insurance disputes to be tried before a jury in federal court in New Orleans following Hurricane Katrina, Weiss v. Allstate Insurance Co., U.S.D.C., E.D. La., No. 06-3774, Sect. AR@(5), resulting in a jury verdict against the insurer totaling $2.8 million. Mr. Morris also served as appellate counsel on behalf of plaintiffs in several appeals involving important questions of property insurance law, including two cases heard and decided by the Louisiana Supreme Court, Wegener v. Lafayette Insurance Co., 10‑810 c/w 10‑811 (La. 3/15/11), 60 So.3d 1220, and Taranto v. Louisiana Citizens Property Insurance Corp., 10‑105 (La. 3/15/11), 62 So.3d 721.
Results May Vary. Past Results are not a Guarantee of Future Success.
Mr. Morris is Board Certified as an Appeal Specialist by the Louisiana Board of Legal Specialization, and he currently serves as a Member of the Board's Appellate Practice Advisory Commission. His law practice in Metairie, Louisiana, Jack E. Morris, Attorney at Law, LLC, is a founding member of the law firm of Tolar Harrigan & Morris LLC, Intellectual Property Attorneys, established in 2017, and he has served as AOf Counsel@ in the Molaison Law Firm, LLC in Metairie since 2018.
Education
J.D., Louisiana State University Paul M. Hebert Law Center, Baton Rouge, Louisiana B, 1993
B.A. (English), Louisiana State University, Baton Rouge, Louisiana B, 1981
Jurisdictions Admitted to Practice Louisiana Supreme Court and all Louisiana state courts, 1993
United States District Court for the Eastern District of Louisiana, 1994
United States District Court for the Middle District of Louisiana, 2001
United States District Court for the Western District of Louisiana, 2015
United States Court of Appeals for the Fifth Circuit, 1996
United States Court of Federal Claims, 1995
United States Court of Appeals for the Federal Circuit, 1996
United States Supreme Court, 1994

Certification
Board Certified Appellate Practice Specialist
Member Since: 2021
Louisiana Board of Legal Specialization
Professional Experience
2017-Present: Tolar Harrigan & Morris LLC, New Orleans and Metairie, Louisiana: Partner, Litigation Attorney business and commercial litigation, patent, trademark, and copyright litigation, insurance litigation, construction litigation, real estate and property litigation, and appeals
1999-Present: Jack E. Morris, Attorney at Law, LLC, Metairie, Louisiana: Owner, Litigation Attorney business and commercial litigation, patent, trademark, and copyright litigation, insurance litigation, construction litigation, real estate and property litigation, and appeals
2018-Present: Molaison Law Firm, LLC, Metairie, Louisiana: Of Counsel succession, real estate, and property litigation and appeals
1998-99 - Molaison, Colvin, Greenberg, Zelenka, Morris & Loeb, LLP, Gretna, Louisiana B Partner, Litigation Attorney
1994-98 - Molaison, Price & Loeb, L.L.P., Gretna, Louisiana B Associate, Litigation Attorney
1993-94 - Justice Catherine D. Kimball, Supreme Court of Louisiana, New Orleans, Louisiana B Judicial Clerk
1991-93 - Chehardy, Sherman, Ellis, Breslin & Murray, Metairie, Louisiana B Law Clerk
Reported Cases
Succession of Thompson, 20‑536 (La. App. 4 Cir. 7/14/21), ‑‑‑ So.3d ‑‑‑, 2021 WL 2956057
Salathe v. Parish of Jefferson Through Dept. of Sewerage, 21‑271 (La. App. 5 Cir. 6/30/21), ‑‑‑ So.3d ‑‑‑, 2021 WL 2879319
Waiters v. deVille, 20‑0324 c/w 20‑0556 (La. App. 4 Cir. 12/30/20), 2020 WL 8455459, writ denied, 21‑283 (La. 4/13/21), 313 So.3d 1249
In re Succession of Ackel, 20‑187 (La. App. 5 Cir. 12/23/20), 309 So.3d 849, writ denied, 21‑47 (La. 3/2/21), 311 So.3d 1052
Wolf v. Bickham, 2020 WL 6382918 (E.D. La. 2020)
Salathe v. Parish of Jefferson Through Dept. of Sewerage, 19‑497 (La. App. 5 Cir. 10/21/20), 305 So.3d 1030
Waiters v. deVille, 19‑1048 (La. App. 4 Cir. 4/22/20), 299 So.3d 728
Succession of Olsen, 19‑348 (La. App. 5 Cir. 1/29/20), 290 So.3d 727, writ denied, 2020‑00362 (La. 6/3/20), 2020 WL 3424584
Salathe v. Parish of Jefferson Through Dept. of Sewerage, 19‑251 (La. App. 5 Cir. 7/22/19), 2019 WL 3294958, writ denied, 20‑1027 (La. 11/4/20), 2020 WL 6495533
Snow Ball's Chance, Ltd. v. SnoWizard, Inc., Nos. 92060914 and 92060915 (Trademark Tr. & App. Bd. 2/13/2019)
Salathe v. Parish of Jefferson Through Dept. of Sewerage, 18‑447 (La. App. 5 Cir. 12/19/18), 262 So.3d 429
Ledet v. FabianMartins Constr. LLC, 18‑133 (La. App. 5 Cir. 10/17/18), 258 So.3d 1058
Forvendel v. State Farm Mut. Auto. Ins. Co., 2017‑2074 (La. 6/27/18), 251 So.3d 362
Succession of Griffin, 17‑637 (La. App. 5 Cir. 5/30/18), 249 So.3d 1048
Caceres v. Custom Drywall & Painting LLC, 2018 WL 1705575 (E.D. La. 2018)
Interdiction of Daina Jean Conrad, 17‑530 (La. App. 5 Cir. 12/5/17), 2017 WL 6812284
Salathe v. Parish of Jefferson through Dept. of Sewerage, 17‑601 (La. App. 5 Cir. 11/14/17), 2017 WL 6812284
Sciortino v. Sciortino, 2017‑0340 (La. App. 4 Cir. 4/18/17), 2017 WL 6819878; 2017‑0323 (La. App. 4 Cir. 4/12/17), 2017 WL 6812287
Snow Ingredients, Inc. v. SnoWizard, Inc., 833 F.3d 512 (5th Cir. 2016)
Cannata v. State Farm Fire & Casualty Co., 2015 WL 7289838 (W.D. La. 2015)
SnoWizard, Inc. v. Snow Ball's Chance, Ltd., 2015 WL 5682640 (E.D. La. 2015)
Southern Snow Manufacturing Co. v. SnoWizard Holdings, Inc., 2015 WL 5059504, 2014 WL 1652436, 2013 WL 8178387, 2013 WL 4007068, 2013 WL 3983886, 2013 WL 620266, 921 F.Supp.2d 548, 921 F.Supp.2d 527, 2013 WL 161189, 2012 WL 6738762, 2012 WL 6554025, 2012 WL 4423887, 2011 WL 6300412, 2011 WL 6300370, 2011 WL 6296934, 2011 WL 6296762, 2011 WL 6296743, 2011 WL 6296727, 2011 WL 6296654, 829 F.Supp.2d 437, 829 F.Supp.2d 431, 2011 WL 6266727, 2011 WL 601639 (E.D. La. 2011‑2015)
Snow Ingredients, Inc. v. SnoWizard, Inc., 2015 WL 1765230, 2015 WL 1482560, 2014 WL 1329804, 2014 WL 1276481, 2014 WL 1154242 (E.D. La. 2014‑2015)
In re Succession of Clemetson, 2014‑0321 (La. App. 4 Cir. 9/17/14), 150 So.3d 374
Southern Snow Manufacturing Co. v. SnoWizard Holdings, Inc., 567 Fed.Appx. 945 (Fed. Cir. 2014)
Molaison v. Lukinovich, 13‑781 (La. App. 5 Cir. 5/28/14), 142 So.3d 342
In re Succession of Scurlock, 13‑960 (La. App. 5 Cir. 4/23/14), 140 So.3d 318
Snow Ingredients, Inc. v. SnoWizard, Inc., 2014 WL 1329804, 2014 WL 1276481, 2014 WL 1154242 (E.D. La. 2014)
Commercial Flooring and Mini Blinds, Inc. v. Edenfield, 2013‑0523 (La. App. 1 Cir. 2/14/14), 138 So.3d 30
Gibbens v. Champion Industries, Inc., 547 Fed.Appx. 576 (5th Cir. 2013)
Territa v. Oliver, 2014 WL 28862, 2014 WL 28859, 2013 WL 6490338, 2013 WL 5530275 (E.D. La. 2013)
SnoWizard, Inc. v. Andrews, 2013 WL 3728410 (E.D. La. 2013)
Gibbens v. Champion Industries, Inc., 2013 WL 1176238, 2013 WL 441076 (E.D. La. 2013)
SnoWizard, Inc. v. Robinson, 2013 WL 394019, 897 F.Supp.2d 472, 2012 WL 1748154, 2011 WL 5024350, 2011 WL 2681197, 2011 WL 5024350 (E.D. La. 2011‑2012)
Sod Farm, L.L.C. v. Lakewood Development, L.L.C., 2011‑1203, 2011‑1204 (La. App. 1 Cir. 3/28/12), 2012 WL 1070020, 2012 WL 1070042, writs denied, 2012-1235, 2012-1236 (La. 9/21/12), 98 So.2d 3d 343
Wegener v. Lafayette Insurance Co., 2010‑810 c/w 2010‑811 (La. 3/15/11), 60 So.3d 1220
Taranto v. Louisiana Citizens Property Insurance Corp., 2010‑105 (La. 3/15/11), 62 So.3d 721
United States ex rel. Denenea v. Allstate Insurance Co., 2011 WL 231780 (E.D. La. 2011)
Scott v. Hartford Life and Accident Insurance Co., 2011 WL 90109 (M.D. La. 2011)
Johnson v. 1425 Dauphine, L.L.C., 2010‑0793 (La. App. 4 Cir. 12/1/10), 52 So.3d 962, writ denied, 2011‑C‑1 (La. 2/18/11), 57 So.3d 334
SJD‑CC, LLC v. Marsh USA, Inc., 2010 WL 1489723 (E.D. La. 2010), aff'd, 420 Fed.Appx. 442 (5th Cir. 2011)
Simmons v. Lexington Insurance Co., 2010 WL 1254638 (E.D. La. 2010), aff'd, 401 Fed.Appx. 903 (5th Cir. 2010)
Parasol Flavors, LLC v. Snowizard, Inc., 2010 WL 745004 (E.D. La. 2010)
Wegener v. Lafayette Ins. Co., 2009‑0072 (La. App. 4 Cir. 3/10/10), 34 So.3d 932
Carpenter v. State Farm Ins. Co., 2009 WL 4160809 (E.D. La. 2009)
Cimino v. Allstate Insurance Co., 2009 WL 152523 (E.D. La. 2009)
Grilletta v. Lexington Insurance Co., 558 F.3d 359 (5th Cir. 2009)
Truitt v. DirecTV, Inc., 2008 WL 5054570 (E.D. La. 2008)
Viloria v. State Farm Fire and Casualty Co., 2008 WL 4691050 (E.D. La. 2008)
Veade v. Louisiana Citizens Property Corp., 2008‑0251 (La. App. 4 Cir. 6/4/08), 985 So.2d 1275
Falanga v. Allstate Insurance Co., 2008 WL 1767002 (E.D. La. 2008)
McCord v. State Farm Fire & Casualty Ins. Co., 2008 WL 1988850, 2007 WL 2670134 (E.D. La. 2007, 2008)
Jackson v. Allstate Ins. Co., 2008 WL 783556 (E.D. La. 2008)
Deslonde v. Allstate Ins. Co., 2008 WL 440417, 2008 WL 783552 (E.D. La. 2008)
Cochrane v. USAA Casualty Ins. Co., 2007 WL 2904037 (E.D. La. 2007)
Majoue v. Allstate Insurance Co., 2007 WL 2571914 (E.D. La. 2007)
Louque v. State Farm Fire and Cas. Co., 2007 WL 2229287 (E.D. La. 2007)
Cazeau v. Allstate Ins. Co., 2007 WL 2155785 (E.D. La. 2007)
Auto Club Family Insurance Co. v. Ahner, 2007 WL 2480322, 2007 WL 2571644 (E.D. La. 2007)
Weiss v. Allstate Ins. Co., 2007 WL 891869, 2007 WL 1017341, 2007 WL 1075921, 2007 WL 2377116, 2007 WL 2377119 (E.D. La. 2007)
Ohio Management, LLC v. James River Insurance Co., 2006 WL 1985962 (E.D. La. 2006)
Failla v. Dynasty Distributors, Inc., 2006 WL 860969, 2006 WL 1581217 (E.D. La. 2006)
Flournoy Construction Co. v. Slidella, L.L.C., 2005 WL 1400405 (E.D. La. 2005)
R.J. Messinger, Inc. v. Rosenblum, 2003‑2209 (La. App. 4 Cir. 6/2/04), 876 So.2d 898, rev'd, 2004‑1664 (La. 3/2/05), 894 So.2d 1113, on remand, 2003-2209 (La. App. 4 Cir. 5/11/05), 904 So. 760
Bordelon v. Homeowners Ass'n of Lake Ramsey, Inc., 2004-1115 (La. App. 1 Cir. 5/6/05), 916 So.2d 179
LaGraize v. Parish of Jefferson, 04-456 (La. App. 5 Cir. 10/26/04), 887 So.2d 571
Dufrene v. HBOS Manufacturing, LP, 2003-2201 (La. App. 4 Cir. 4/7/04), 872 So.2d 1206
Ventola v. Hall, 03-0703 (La. App. 5 Cir. 11/12/03), 861 So.2d 677
Spaht v. Sewerage and Water Board of City of New Orleans, 2002-2125 (La. App. 4 Cir. 7/2/03), 851 So.2d 1242
Ory v. A.V.I. Construction, Inc., 03-72 (La. App. 5 Cir. 5/28/03), 848 So.2d 115
Trahant v. Perez, 2002-1414 (La. App. 4 Cir. 3/19/03), 843 So.2d 479
Combe v. La Madeleine, Inc., 2002 WL 31496373 (E.D. La. 2002)
Jam Strait, Inc. v. American Products Co., Inc. , 2002 WL 31246566 (E.D. La. 2002)
Monts v. Board of Supervisors of L.S.U., 2001-1497 (La. App. 4th Cir. 2/27/02), 812 So.2d 787, 164 Ed. Law Rep. 500, writ denied, 2002-0926 (La. 5/31/02), 817 So.2d 105, cert. denied, 537 U.S. 1002, 123 S.Ct. 486, 154 L.Ed.2d 397 (2002)
Short v. Ochello, 01-1358 (La. App. 5th Cir. 2/26/02), 811 So.2d 1009
Frey v. Walker, 01-709 (La. App. 5th Cir. 12/26/01), 807 So.2d 887
Mooers v. Sosa, 01-286 (La. App. 5th Cir. 9/25/01), 798 So.2d 200
Sunrise Construction and Development Corp. v. Coast Waterworks, Inc. , 2000-0303 (La. App. 1st Cir. 6/22/01), 806 So.2d 1, writ denied, 2001-2577 (La. 1/11/02), 807 So.2d 235
Merlin v. Fuselier Construction, Inc., 00-1862 (La. App. 5th Cir. 5/30/01), 789 So.2d 710
Tinoco v. Marine Chartering Co., 2001 WL 406331, 2001 WL 883213 (E.D. La. 2001), aff'd, 311 F.3d 617, 29 Emp. Ben. Cas. 1392 (5th Cir. 2002)
Moore v. Dupart, 2000-1272 (La. App. 4th Cir. 4/11/01), 785 So.2d 207, writ denied, 2001-1388 (La. 6/22/01), 794 So.2d 796
Maynard Batture Venture v. Parish of Jefferson, 00-16 (La. App. 5th Cir. 4/11/01), 786 So.2d 757, writ denied, 2001-1386 (La. 6/29/01), 794 So.2d 815
Alexander v. Henderson Condominium Association, Inc., 99-2906 (La. App. 4th Cir. 12/27/00), 778 So.2d 627, writ denied, 2001-0277 (La. 3/23/01), 787 So.2d 321
Arnold v. F.A. Richard & Associates, Inc., 2000 WL 1693659, 2000 WL 1875905 (E.D. La. 2000)
U.S. Life Insurance Co. v. Stein, 2000 WL 1182618 (E.D. La. 2000)
Contract Management Services, Inc. of Texas v. State through Department of Labor , 98-2010 (La. App. 1st Cir. 11/5/99), 745 So.2d 194, writ denied, 1999-3466, (La. 2/11/00), 754 So.2d 939
Southlake Development Co. v. Secretary of Department of Revenue and Taxation , 98-2158 (La. App. 1st Cir. 11/5/99), 745 So.2d 203, writ denied, 1999-3405 (La. 2/4/00), 754 So.2d 235
Schlesinger v. Johnson, 1999 WL 961765, 1999 WL 997499 (E.D. La. 1999)
Nassif v. Sunrise Homes, Inc., 98-3193 (La. 6/29/99), 739 So.2d 183
KLL Consultants, Inc. v. Aetna Casualty & Surety Co. of Illinois , 99-14 (La. App. 5th Cir. 6/1/99), 738 So.2d 691
Harding v. Wang, 98-1865 (La. App. 4th Cir. 2/3/99), 729 So.2d 9
In re Donnaud, 1998 WL 131733 (E.D. La. 1998)
Dixon v. Mayeux, 97-736 (La. App. 5th Cir. 11/25/97), 705 So.2d 216, writ granted in part, judgment vacated in part, 98-0121 (La. 4/3/98), 717 So.2d 227
Bayou Des Familles Development Corp. v. United States, 130 F.3d 1034 (Fed. Cir. 1997)
Maynard Batture Venture v. Parish of Jefferson, 1997 WL 433493 (E.D. La. 1997)
Hurt v. Ames Safety Envelope Co., 1996 WL 492306, 1996 WL 633236 (E.D. La. 1996)
Pena v. Fann, 96-0461 (La. 4/19/96), 671 So.2d 934, on remand, 95-2709 (La. App. 4th Cir. 7/3/96), 677 So.2d 1091, writ denied, 96-1910 (La. 11/1/96), 681 So.2d 1261
Bailey v. New Orleans Steamship Association, 1996 WL 11255, 1996 WL 80172 (E.D. La. 1996), aff'd, 100 F.3d 28 (5th Cir. 1996)
Kornman v. Blue Cross/Blue Shield of Louisiana, 94-306 (La. App. 5th Cir. 9/26/95), 662 So.2d 498, writ denied, 95-3025 (La. 2/16/96), 667 So.2d 1054, cert. denied, 518 U.S. 1007, 116 S.Ct. 2527, 135 L.Ed.2d 1051 (1996), rehearing denied, 518 U.S. 1046, 117 S.Ct. 22, 135 L.Ed.2d 1116 (1996)
Korossy v. Sunrise Homes, Inc., 94-473 (La. App. 5th Cir. 3/15/95), 653 So.2d 1215, writs denied, 95-1522, 95-1536 (La. 9/29/95), 660 So.2d 878
Honors and Publications
Member, Louisiana Law Review, 1991-93
Senior Editor, Louisiana Law Review, Volume 53, 1992-93
Author of Comment, ASmall Employers and Group Health Insurance: Should ERISA Apply?,@ 52 La.L.Rev. 971 (1992)
Winner of Vinson & Elkins Award for Best Student Law Review Article, 1992
Co-author of AWetland Determination From the Buyer=s and Seller=s Views,@ Perspective 38 (Society of Industrial and Office Realtors 1993) (with David C. Loeb, Esq. and Wade R. Ragas, Ph.D.)
Author of AEthical Issues in Appellate Courts@ in Louisiana Appellate Workshop: Real‑World Tactics (National Business Institute, New Orleans, La., June 21, 2013)
Member, Appellate Practice Advisory Commission of the Louisiana Board of Legal Specialization, July 1, 2021-present